Pedestrian Injured When Hit by Speeding Cop
June 28, 2018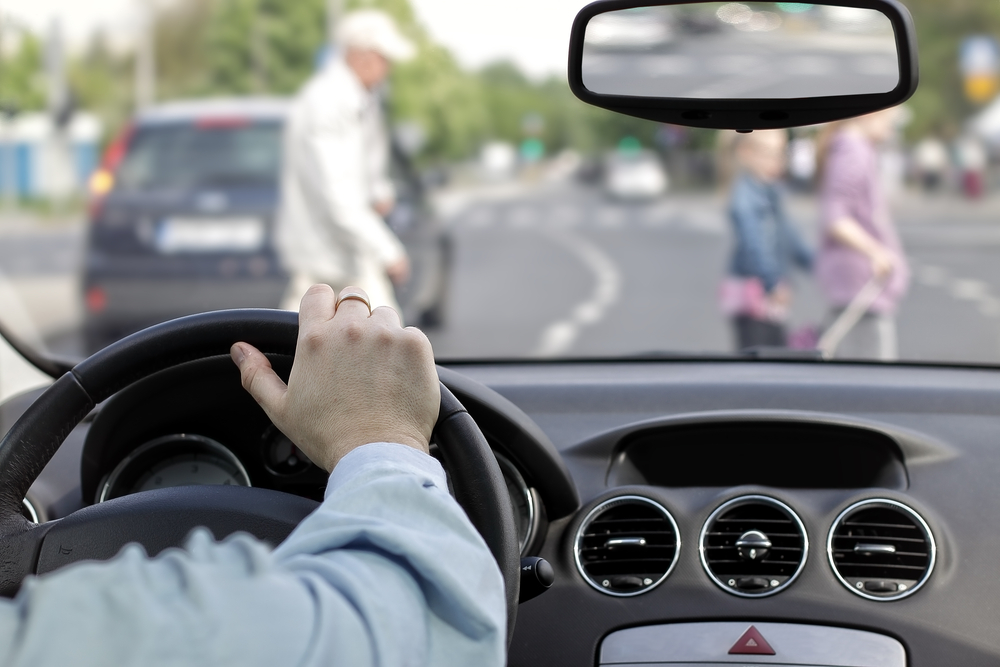 A local police officer from a Jersey Shore town was allegedly speeding in his cruiser doing at least 80 mph when he apparently clipped a NY woman, a new lawsuit states. The woman has filed a suit against the Jersey Shore town, the local police officer, and Jersey Central Power and Light (JCP&L) for being behind the cause of her accident. In the lawsuit, she claims that while she and a friend were walking from the Crabs Claw Inn on Route 35 at around 1 in the morning they then decided to go across Grand Central Avenue near President Avenue when the incident occurred.
Police Officer Speeds Down the Street in Pursuit of a Speeder
Both women stated that they had looked both ways down the street looking for traffic before they attempted to cross, yet they could not see the officer who was driving at speeds of up to 100 mph chasing another speeding vehicle. It was after the two women stepped onto the road, unaware of the cop's vehicle, that the woman was clipped by the cop car and fell back into her friend who also suffered an injury due to the ordeal. The woman who was initially hit not only suffered a smashed nose but her leg was actually ripped open to the bone from where she was hit by the police cruiser.
A Debate over Whether or Not the Officer's Headlights Were On
The officer claims in the suit that his car headlights were on while he was in pursuit of the vehicle but that his emergency lights and sirens were not turned on at that time. The woman alleges however that not only were his sirens and emergency lights off but that his headlights were not turned on as well. She also believes that several burned out streetlights contributed to her accident which is why both the town and JCP&L are listed in the lawsuit. It is because of the alleged lack of streetlights and headlights that this, in turn, constitutes negligent behavior on behalf of the officer, JCP&L, and the borough which is why the woman is seeking damages in addition to attorney's fees, court costs and interest from all of the named parties.
Schedule Your Free Consultation with an Experienced Attorney about Your Claim Today
When you are involved in a car accident you need to be aware of your rights, and if it is one that involves a member of the police department the need is even more imperative. Contact Garber Law, P.C. today by calling 856-282-0398 in New Jersey or 866-556-2962 in Pennsylvania to discuss your case with a knowledgeable professional who can get you the compensation you deserve.
Garber Law, P.C. Has Achieved Numerous
Multi-Million Dollar Results
Get The Compensation You Deserve!
Settlements and verdicts may vary and are based on the many factors of your case, etc.
(The below information may not apply to your settlement and verdict).
Settlement During Trial for a Leg Amputation
Mr. Garber is amazing! He walked me through my lawsuit every step of the way and answered all of my questions. Not only is he a great lawyer, but he was very caring about my feelings and health throughout the whole process. Thank you, Mr. Garber, for everything you've done for me, especially for winning my case!

Kim C.

Working with the firm was my best decision. They were extremely helpful and knowledgeable and definitely worked hard for their clients. I would highly recommend them.

Linda S.

Mr. Garber is simply the best. Very knowledgeable, honest, and helpful throughout the whole process. He has been practicing law for many years and is a true professional in the courtroom. Joel Wayne Garber will fight hard for what you deserve.

Joseph P.