New Jersey Elevator Technician Receives Over $2 Million Settlement After Falling Through Unsecured Roof Grate While Working
January 22, 2019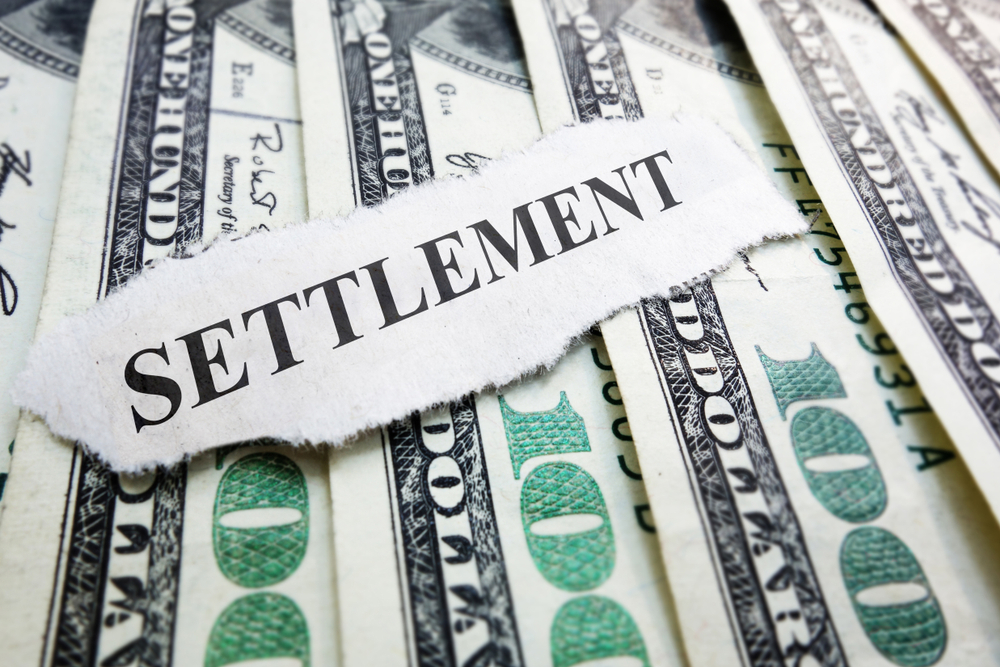 In September 2018, Brett Riccio, an employee of elevator engineering company ThyssenKrupp Elevator Corporation, settled his lawsuit against a commercial building owner for injuries he sustained while working on elevators of the commercial building. According to various news sources, Telx, the building owner, and ThyssenKrupp Elevator Corporation agreed to pay Riccio $2,025,000 to settle the lawsuit filed against Telx in Middlesex County.
Specifics of Riccio's Case Against Owner
On December 10, 2014, Riccio was working on an elevator modernization project at a commercial building owned by Telx and located in Clifton, New Jersey. This project required Riccio to work in the elevator machine room, which was located on the roof of the six-story building. As Riccio was exiting the elevator machine room on that day, he stepped onto metal grating, which according to the Riccio, subsequently fell into a vertical position. In order to stabilize himself after the section of grating moved into a vertical position, Riccio attempted to reach out to prevent himself from falling. However, he was unsuccessful in preventing the fall and, accordingly, landed face-up on hanging grating. During the fall, Riccio hyperextended both of his shoulders and also sprained his right knee. Following the fall, Riccio was treated for injuries he sustained and attempted to go back to work the next day. Riccio continued to work and perform his normal job duties for about a week after he fell from the grating. However, after that week, Riccio had to stop working because the injuries he sustained in the fall required him to undergo surgery to repair a tear in the medial meniscus of his knee. In addition to the knee surgery, Riccio has since had to undergo surgery for both of his shoulders. Specifically, Riccio had to have three operations to repair the damage that resulted to his shoulders as a result of the fall: (1) an operation to repair a tear in the labrum of his right shoulder; (2) an operation to repair a tear in the labrum of his left shoulder; and (3) an operation to repair a torn rotator cuff in his left shoulder. In addition to the surgeries Riccio had to undergo, Riccio alleged in his lawsuit that he suffered from an aggravation of preexisting herniations in his neck and back as a result of the fall. Moreover, due to all of the injuries he sustained, Riccio further alleged that he can no longer perform his elevator technician job duties as this job requires him to lift heavy objects. Rather, Riccio alleged that he can now only perform job duties that are sedentary in nature. During the discovery stages of the lawsuit, it was revealed that the reason the grating that Riccio stepped onto fell into a vertical position was because it was missing what is known as an "anchorage clip" and it was not properly secured. Accordingly, Telx and Riccio engaged in settlement negotiations and the parties reached a settlement of $2,025,000 before the case went to trial before Superior Court Judge Andrea Carter. According to the specifics of the settlement agreement that have been made public, Telx agreed to pay Riccio $2,025,000 for his injuries. Specifically, pursuant to the settlement agreement, Telx is contributing $2,000,000 of its own money to pay Riccio and ThyssenKrupp Elevator Corporation, whom Telx brought a third-party claim against in this lawsuit, agreed to contribute $25,000 to pay Riccio.
Contact a Voorhees Personal Injury Lawyer to Discuss Your Elevator Accident Case in New Jersey
Did you or a loved one sustain serious injuries due to an elevator accident in New Jersey? Don't let the medical bills pile up while you wait for the negligent party, or their insurance company, to do the right thing. Right now, you need an aggressive personal injury attorney on your side, fighting to get you the compensation you need, want, and deserve. The skilled attorneys at Garber Law, P.C. represent clients injured because of elevator accidents in Camden, Cherry Hill, Haddonfield, Pennsauken, and throughout New Jersey. Call (856) 281-1480 or fill out the online contact form to schedule a consultation with a member of our legal team. We have an office conveniently located at The Greens of Laurel Oak, 1200 Laurel Oak Road, Suite 104, Voorhees, NJ 08043, as well as offices located in Philadelphia, PA.
Garber Law, P.C. Has Achieved Numerous
Multi-Million Dollar Results
Get The Compensation You Deserve!
Settlements and verdicts may vary and are based on the many factors of your case, etc.
(The below information may not apply to your settlement and verdict).
Settlement During Trial for a Leg Amputation
Mr. Garber is amazing! He walked me through my lawsuit every step of the way and answered all of my questions. Not only is he a great lawyer, but he was very caring about my feelings and health throughout the whole process. Thank you, Mr. Garber, for everything you've done for me, especially for winning my case!

Kim C.

Working with the firm was my best decision. They were extremely helpful and knowledgeable and definitely worked hard for their clients. I would highly recommend them.

Linda S.

Mr. Garber is simply the best. Very knowledgeable, honest, and helpful throughout the whole process. He has been practicing law for many years and is a true professional in the courtroom. Joel Wayne Garber will fight hard for what you deserve.

Joseph P.