Marijuana is Now Legal in New Jersey
March 01, 2022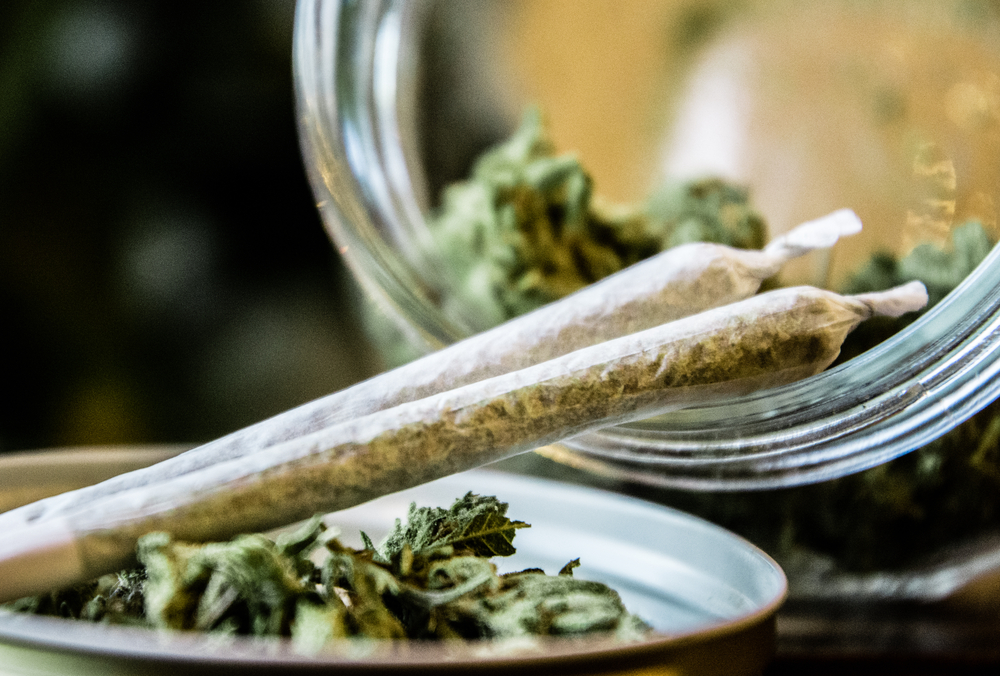 The state of New Jersey took big steps toward becoming one of the latest states in the U.S. to legalize marijuana. But, while it is legalized, there are still a few important restrictions you need to know about. Continue reading to find out where you can smoke it and if you can still be arrested for possession since marijuana is now legal in New Jersey.
New Jersey's Weed Laws
Governor Phil Murphy signed three marijuana bills into law, which will make New Jersey the 13th state in the United States to legalize marijuana. But, before you try to go out and buy weed, you will need to know a few things.
Smoking in Public is Not Permitted
While you can legally smoke marijuana, it is still not permitted to smoke it in public. This includes parks, beaches, or inside of a restaurant or bar. In some cases, property owners can set their own laws, when it comes to smoking or vaping marijuana. Edible consumption is not allowed in any public places. Read more: Possessing, Distributing, or Selling Drugs in a School Zone Charges
Possession of Marijuana is Legal
Possession of marijuana is also legalized. As long as you are in New Jersey, you can possess up to six ounces of marijuana. If you are pulled over with less than six ounces of marijuana, you cannot be penalized. But, if you have, or use, over this amount, while driving a vehicle, you could be charged with driving under the influence.
Reasonable Cause Laws
Another change that the most recent laws bring, is that police officers can no longer use the smell of marijuana as a reasonable cause to pull someone over. Even if a police officer identifies someone using marijuana, they cannot legally search them.
Underage Marijuana is Still Illegal
State laws still prohibit underage use of marijuana. However, the use of marijuana in public by a minor is usually only punishable by a verbal warning. When issuing a warning, the officer must be wearing a body cam and have it turned on.
Decrease of Marijuana-Related Offenses
The goal of legalizing marijuana is to not only decriminalize it but to reduce the number of non-violent offenders in jail. From November to January of 2020, New Jersey police officers arrested over 6,000 people for possession of marijuana, all with under 50 grams in total. This number is significantly less than previous year's arrests, as many are aware of the upcoming changes to the law. But, that is 6,000 people who would have likely not been arrested, or received charges, if they were in possession of marijuana today. However, many of these cases were not tried in court, because the prosecutors were aware of the recent law changes. The goal of decriminalization is to free up court resources and jails. Too many people are ordered to jail time for non-violent, minimal marijuana uses. It is also important to note, that it will take some time for dispensaries to open up where you can legally buy marijuana. The process of receiving licensure and regulations is slow.
Need A Criminal Defense Lawyer?
Were you charged with marijuana possession or use during the probationary time since the laws have changed? Are you dealing with another type of drug charge? You need an experienced criminal defense lawyer that can help you evaluate your options. Drug charges can have many negative consequences, some of which can land you in jail.
Contact an Experienced Lindenwold Criminal Defense Lawyer About Your Marijuana Charges in New Jersey
Were you arrested or charged with marijuana possession in New Jersey? The consequences of a conviction could be severe, leaving you with a permanent criminal record and possibly even sending you to jail. That is why you need to speak with a qualified criminal defense attorney as soon as possible about your case. The attorneys at Garber Law, P.C. have successfully represented clients charged with marijuana possession in Winslow, Lindenwold, Gloucester Township, Voorhees, and throughout New Jersey. Call (856) 435-5800 or fill out the online contact form to schedule a consultation with a member of our legal team. We have an office conveniently located at the Greens of Laurel Oak, 1200 Laurel Oak Road, Suite 104, Voorhees, NJ 08043, as well as an office located in Philadelphia, PA.
Garber Law, P.C. Has Achieved Numerous
Multi-Million Dollar Results
Get The Compensation You Deserve!
Settlements and verdicts may vary and are based on the many factors of your case, etc.
(The below information may not apply to your settlement and verdict).
Settlement During Trial for a Leg Amputation
Mr. Garber is amazing! He walked me through my lawsuit every step of the way and answered all of my questions. Not only is he a great lawyer, but he was very caring about my feelings and health throughout the whole process. Thank you, Mr. Garber, for everything you've done for me, especially for winning my case!

Kim C.

Working with the firm was my best decision. They were extremely helpful and knowledgeable and definitely worked hard for their clients. I would highly recommend them.

Linda S.

Mr. Garber is simply the best. Very knowledgeable, honest, and helpful throughout the whole process. He has been practicing law for many years and is a true professional in the courtroom. Joel Wayne Garber will fight hard for what you deserve.

Joseph P.