Gloucester Township NJ Police Cracking Down on Drunk Driving
August 03, 2016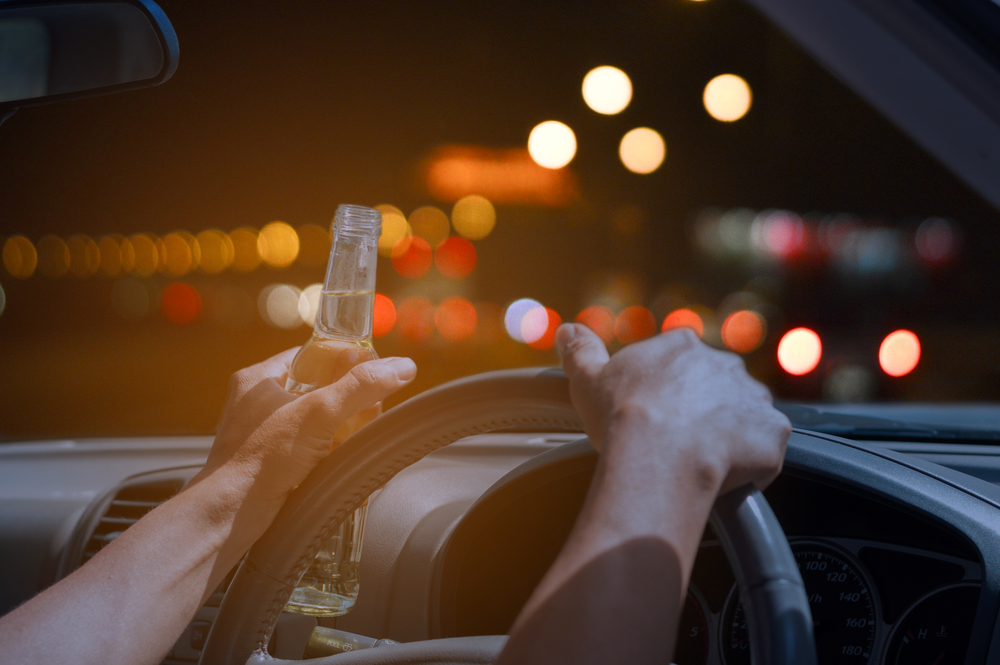 Gloucester Township NJ police are making a real effort to crack down on drunk drivers this summer. Over a single week in July, Gloucester Township patrol cops actually busted three people who were allegedly Driving While Intoxicated (DWI).
According to law enforcement, the arrests were made between July 14 and July 17. Different Gloucester Township cops were on patrol in various areas of the municipality when they spotted drivers traveling erratically on the roadway. The police officers pulled over the vehicles and observed that the drivers were giving off certain signs of being intoxicated. For instance, an intoxicated driver typically has bloodshot eyes, slurred speech, and an odor of alcohol coming from their breath. Some of the most common signs of visible intoxication also include the following:
Flushed face
Twitching or body tremors
Loud speech
Fast talking or slow talking
Slow to respond to questions
Irrational statements
Belligerent behavior
Struggling to stand up straight
Sudden mood changes
Inability to maintain eye contact
Disoriented
When a police officers in New Jersey observes a driver with at least a few of these signs of visible intoxication, it is very possible that the driver will be asked to perform a field sobriety test or even submit to a breath test. The consequences of refusing to take a breath test once you are suspected of driving while under the influence of alcohol can actually be worse than failing a breath test. That's because Breath Test Refusal is against the law in New Jersey and can result in additional charges on top of a DWI charge. The three individuals who were arrested last month on suspicion of drunk driving in Gloucester Township were all released with summonses to appear in court at a later date. Depending on the outcomes of their cases, they could all end up losing their driving privileges in the State of New Jersey for an extended period of time. If you are celebrating with friends in NJ this summer, make sure that you don't take any chances and avoid drinking and driving. For additional information, read the NJ.com article, "Cops Buckle down on Safety after Frequent DWI Arrests." If you have been cited for a traffic violation such as Driving While Intoxicated (DWI), speeding, or reckless driving, you need a skilled traffic defense attorney on your side. The experienced criminal and traffic defense lawyers at Garber Law, P.C. will help you fight your charges in municipal court and steer clear of the most severe penalties. Contact us today to schedule a free consultation about your case.
Garber Law, P.C. Has Achieved Numerous
Multi-Million Dollar Results
Get The Compensation You Deserve!
Settlements and verdicts may vary and are based on the many factors of your case, etc.
(The below information may not apply to your settlement and verdict).
Settlement During Trial for a Leg Amputation
Mr. Garber is amazing! He walked me through my lawsuit every step of the way and answered all of my questions. Not only is he a great lawyer, but he was very caring about my feelings and health throughout the whole process. Thank you, Mr. Garber, for everything you've done for me, especially for winning my case!

Kim C.

Working with the firm was my best decision. They were extremely helpful and knowledgeable and definitely worked hard for their clients. I would highly recommend them.

Linda S.

Mr. Garber is simply the best. Very knowledgeable, honest, and helpful throughout the whole process. He has been practicing law for many years and is a true professional in the courtroom. Joel Wayne Garber will fight hard for what you deserve.

Joseph P.