Doctor allegedly pushing dangerous drugs on patients
December 06, 2017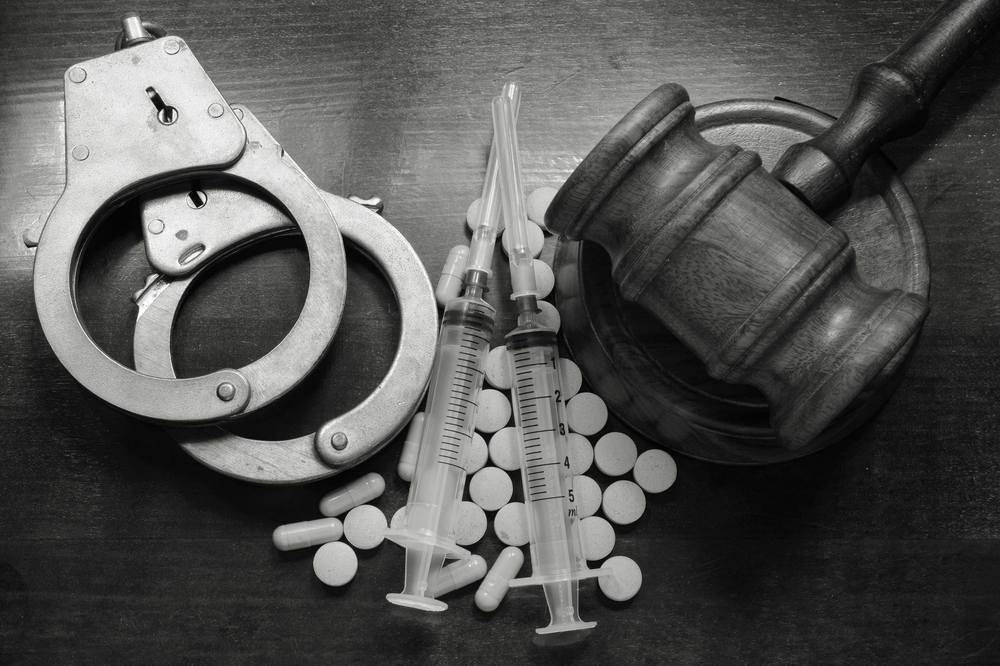 A New Jersey doctor stands accused of inappropriately prescribing his patients a dangerous opioid painkiller made by a drug manufacturer called Insys Therapeutics in exchange for cash and perks. The accused doctor had been hired for a lucrative speaking gig for the drugmaker but had to skip a scheduled training session. He informed one of the saleswomen that he would make it up to her, allegedly telling her that he owes her a few scripts for missing the web training. The drug being prescribed is called Subsys and is Insys' fentanyl variant. Subsys is an opioid agonist and is available as a sublingual spray that delivers different doses of fentanyl. The drug is meant to treat cancer pain that is not controlled by other medicines. In this case, the saleswoman also encouraged the doctor to "keep them rolling" — showing this was a joint effort between the doctor and the drugmaker. Making this matter worse is the fact that it is not the first time this has happened. The doctor is just one of several physicians authorities have gone after in accordance with the governor's war on opioids. The doctor is also one of many doctors in the state who received sizable payments from drug companies. Between 2013 and 2015, doctors were paid at least $1.67 million by different pharmaceutical companies that were marketing their forms of fentanyl. Fentanyl is up to 50 times more potent than heroin, which is a scary number considering eight out of 10 heroin addicts become addicted through opioid painkillers like Subsys. With this particular doctor, between April 2012 and October 2016, he was paid nearly $137,000 and generated $4.7 million in revenue for Insys from 775 Subsys prescriptions he wrote during those four years. Through further investigation, authorities have cited eight patients who allegedly do not fit the profile of needing Subsys. One of those cases was a woman with a history of attempted suicide as well as opioid overdose and substance abuse. The doctor prescribed her Subsys despite explicit warnings outlining the potentially fatal breathing problems that could come as a result of mixing the drug with an antidepressant she was taking. This case is just one of many that are going on around the state of New Jersey. Many patients are being prescribed drugs or medical treatment that they do not need, which is a textbook case of medical malpractice. When doctors prescribe patients an unnecessary drug or medical treatment it can have unfortunate side effects. Furthermore, doctors and medical professionals can even misdiagnosis patients, also possibly leading to unfortunate side effects both physical and mental. If you or a loved one feel you are suffering because of a doctor's prescription error, substandard medical treatment or misdiagnosis then you need an experienced medical malpractice attorney. An experienced lawyer, like those at Garber Law, P.C., can help prove your health care provider deviated from the applicable standard of care, subsequently causing your injury. They will seek the justice and compensation you deserve. Call us at 856-282-0398 [New Jersey], 866-556-2962 [Pennsylvania], or fill out our convenient online contact form to schedule an initial consultation today.
Garber Law, P.C. Has Achieved Numerous
Multi-Million Dollar Results
Get The Compensation You Deserve!
Settlements and verdicts may vary and are based on the many factors of your case, etc.
(The below information may not apply to your settlement and verdict).
Settlement During Trial for a Leg Amputation
Mr. Garber is amazing! He walked me through my lawsuit every step of the way and answered all of my questions. Not only is he a great lawyer, but he was very caring about my feelings and health throughout the whole process. Thank you, Mr. Garber, for everything you've done for me, especially for winning my case!

Kim C.

Working with the firm was my best decision. They were extremely helpful and knowledgeable and definitely worked hard for their clients. I would highly recommend them.

Linda S.

Mr. Garber is simply the best. Very knowledgeable, honest, and helpful throughout the whole process. He has been practicing law for many years and is a true professional in the courtroom. Joel Wayne Garber will fight hard for what you deserve.

Joseph P.