Defective Equipment And Construction Site Accidents: What Do I Need To Know?
November 21, 2019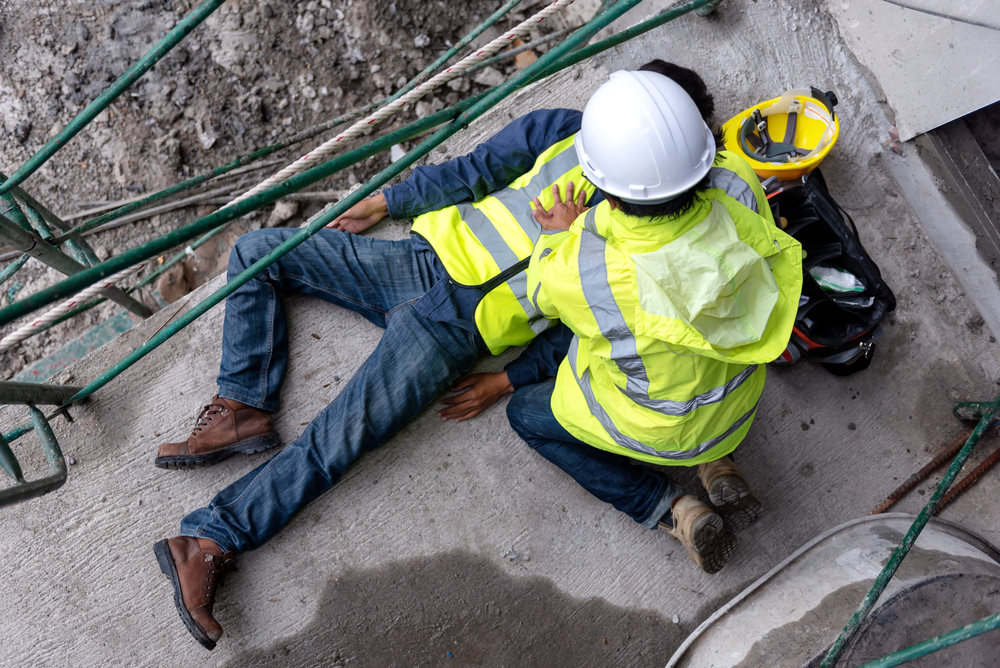 Financial Compensation After a NJ Construction Accident
Due to the dangerous nature of their jobs, workers on construction sites are more likely than the average employee to suffer injuries on the clock. Most of the time, the worker's only option to recover damages in that accident is to apply for workers' compensation coverage through their employer. But there are some cases where there might be another option. If the cause of the accident and your injuries is due to a faulty piece of machinery, you may be able to recover more than you would through a workers' compensation claim. Here is why the cause of your accident can make such a huge difference in your possible recovery, and how to approach your claim.
Why Does The Cause Matter?
Who or what caused your injuries can make a big difference in who is legally liable for your damages and how much you are entitled to receive. If your accident is caused by the negligence of another worker or the employer, the only recourse will be through the workers' comp system. By law, all employers must carry workers' compensation insurance, which covers the injured worker's medical expenses and a certain percentage of their wages (usually around 70%) while they are unable to work. On the other hand, if a defective piece of equipment is the cause, then the product's manufacturer may be on the line for damages. You can then potentially file a lawsuit under the legal theory of product liability, which allows you to not only collect financial compensation for medical expenses and lost wages, but then opens the door for pain and suffering and even punitive damages. The potential ceiling for compensation goes way up for a product's liability case.
What Product Defects Are LIkely To Cause An Accident?
The sheer amount of power tools and heavy machinery on a construction site means an almost infinite potential for serious injury or death. When a part of a machine like a forklift, tractor, bulldozer, backhoe, or any other large piece of heavy equipment malfunctions due to poor design or manufacturing, the consequences can be deadly. The same goes for power tools like saws, drills, nail guns, and others. If you can see that it was a defect in a specific tool that was the cause of your workplace accident, that is when you need to consider talking to an attorney about a third-party lawsuit instead of a workers' comp claim.
Seek Legal Help!
If you are injured on the job by a tool or other piece of machinery and think you might have a case against the manufacturer, the next step is to contact a personal injury attorney. They will analyze your case to determine the primary cause of your injuries and help you determine if filing a lawsuit is your best course of action. They can also advise you on the likelihood of your case succeeding, or encourage you to file a workers' comp claim if the outcome is better for you long term. Either way, they will guide you through the process and be your advocate every step of the way.
Contact A Personal Injury Lawyer to Discuss Your Construction Injury Today!
Did you or a loved one sustain serious injuries in a construction accident in New Jersey? Don't let the medical bills pile up while you wait for the negligent party or their insurance company to do the right thing. Right now, you need an aggressive personal injury attorney on your side, fighting to get you the compensation you need, want, and deserve. The skilled attorneys at Garber Law, P.C. represent clients injured in these cases in New Jersey and throughout the Philadelphia, Pennsylvania Metro Area, including Burlington County, Camden County, Gloucester County, Atlantic County and Salem County, NJ. Call us at either 856-281-1480 or 866-556-2962, or email us to schedule a consultation about your case. Our NJ office is located at The Greens of Laurel Oak, 1200 Laurel Oak Road, Suite 104, Voorhees, NJ 08043, and our PA office in the Aramark Building at 1101 Market Street, Suite, 2820 Philadelphia, PA 19107.
Garber Law, P.C. Has Achieved Numerous
Multi-Million Dollar Results
Get The Compensation You Deserve!
Settlements and verdicts may vary and are based on the many factors of your case, etc.
(The below information may not apply to your settlement and verdict).
Settlement During Trial for a Leg Amputation
Mr. Garber is amazing! He walked me through my lawsuit every step of the way and answered all of my questions. Not only is he a great lawyer, but he was very caring about my feelings and health throughout the whole process. Thank you, Mr. Garber, for everything you've done for me, especially for winning my case!

Kim C.

Working with the firm was my best decision. They were extremely helpful and knowledgeable and definitely worked hard for their clients. I would highly recommend them.

Linda S.

Mr. Garber is simply the best. Very knowledgeable, honest, and helpful throughout the whole process. He has been practicing law for many years and is a true professional in the courtroom. Joel Wayne Garber will fight hard for what you deserve.

Joseph P.