Camden NJ Murder Suspect Set for Extradition from Tennessee
October 27, 2016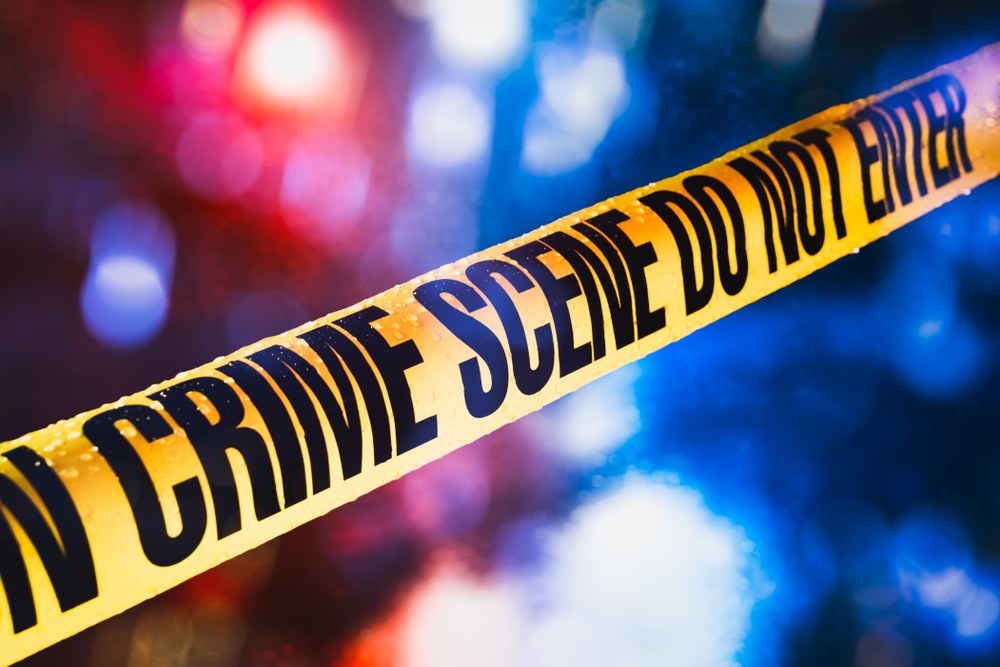 A Camden NJ man accused of murdering an eight-year-old girl is still awaiting extradition back to New Jersey after being apprehended by law enforcement in Tennessee. The suspect, 18-year-old Tyhan Brown, allegedly shot and killed eight-year-old Gabrielle "Gabby" Hill Carter in August 2016. Carter was riding her bicycle in the Camden neighborhood around her family's residence when multiple gunshots were fired in her direction. Emergency medical crews rushed to the scene and transported the shooting victim to a hospital. Tragically, doctors at the medical facility were unable to save Carter's life. A Camden County medical examiner later confirmed that Carter died as a result of her gunshot wounds. According to authorities, the shooting was gang related and may have involved multiple people. However, Brown is believed to have been the "principal actor" in the homicide. Law enforcement quickly identified Brown as the main suspect in the shooting, but they were unable to locate him. It was particularly difficult for authorities to find Brown because his mother, a 35-year-old Camden resident, allegedly hindered the investigation by withholding information about Brown's whereabouts. The same allegations of hindering apprehension were also made against a Sicklerville NJ woman. With news of Gabby Carter's tragic death circulating throughout the state, a reward fund grew to more than $76,000. The reward was offered to anyone who came forward with information leading to an arrest in the fatal shooting. Unfortunately, the reward did not generate a lot of leads, according to the chief of the Camden County Police Department. Police eventually tracked down Brown in Clarksville, Tennessee, where he was reportedly hiding out at the home of a relative. Brown was arrested without incident on September 23, 2016. Now that Brown is in police custody, he will need to be extradited from Tennessee to New Jersey. He is currently being held at the Montgomery County Jail in lieu of $250,000 bail. The Montgomery County Sheriff's Office will need to sign off on a waiver of extradition, a process that can take some time. When Brown returns to New Jersey, he will face first degree murder charges in Camden County Superior Court. A conviction for first degree murder could lead to a punishment of life imprisonment, with the minimum mandatory sentence for a murder conviction in NJ being 30 years behind bars. For additional information, read the NJ.com article, "Extradition Looms for Man Charged in 8-Year-Old's Shooting Death."If you or a loved one was charged with a crime like murder, manslaughter, or aggravated assault in New Jersey or Pennsylvania, you need to speak with a qualified criminal defense attorney as soon as possible. The experienced criminal defense lawyers at Garber Law, P.C. are prepared to help you fight your criminal charges. Contact us today to schedule a free initial consultation.
Garber Law, P.C. Has Achieved Numerous
Multi-Million Dollar Results
Get The Compensation You Deserve!
Settlements and verdicts may vary and are based on the many factors of your case, etc.
(The below information may not apply to your settlement and verdict).
Settlement During Trial for a Leg Amputation
Mr. Garber is amazing! He walked me through my lawsuit every step of the way and answered all of my questions. Not only is he a great lawyer, but he was very caring about my feelings and health throughout the whole process. Thank you, Mr. Garber, for everything you've done for me, especially for winning my case!

Kim C.

Working with the firm was my best decision. They were extremely helpful and knowledgeable and definitely worked hard for their clients. I would highly recommend them.

Linda S.

Mr. Garber is simply the best. Very knowledgeable, honest, and helpful throughout the whole process. He has been practicing law for many years and is a true professional in the courtroom. Joel Wayne Garber will fight hard for what you deserve.

Joseph P.