Audubon NJ Man Goes to Prison for Violent Murder of Roommate
February 23, 2017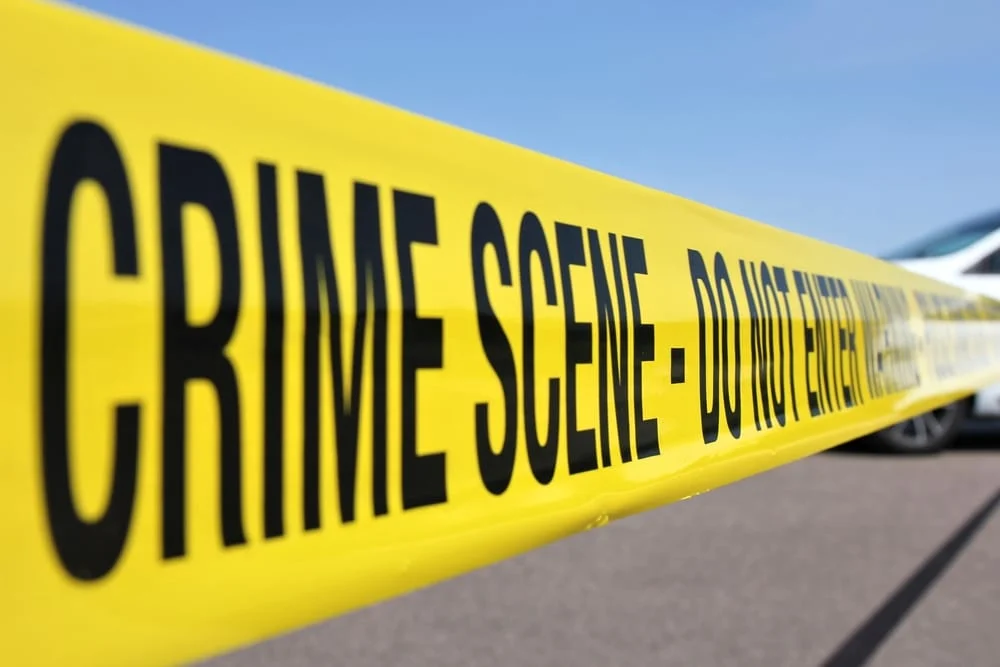 An Audubon NJ man is going to be spending a long time in prison after admitting that he brutally murdered his roommate. Shortly before 3:00 a.m. on January 31, 2015, 52-year-old William A. Clark allegedly shot and killed Steven Johnston, the 38-year-old victim. Clark and Johnston lived together in an upstairs apartment located on the 400 block of South White Horse Pike in Audubon, New Jersey. The roommates reportedly got into a verbal dispute at the residence. The verbal altercation quickly escalated and turned physical, with Clark using a handgun to shoot, and kill, Johnston. After the shooting, Clark dialed 911 and alerted law enforcement. Clark reportedly told the police dispatcher that he shot Johnston. Clark then waited at the Audubon apartment until police officers arrived and placed him under arrest without incident. Camden County detectives and Audubon police officers subsequently conducted an extensive investigation and gathered evidence that directly connected Clark to the fatal shooting. In February 2015, less than one month after the killing, Camden County prosecutors officially charged Clark in connection with the homicide. Clark initially faced criminal charges for murder and possession of a weapon for an unlawful purpose. (Since police never recovered the firearm used in the fatal shooting, Clark was not charged with illegal possession of a handgun.) While being arraigned on the criminal charges, Clark reportedly disparaged the victim. Clark's outburst in the Camden County courtroom reportedly included allegations that Johnston was a "child molester." Media reports indicated that Johnston had previously been convicted on sex crime charges for sexually assaulting a teen girl in New Jersey in 1999. However, Johnston's name was not in the NJ State Police database that lists all registered sex offenders in the state, in accordance with Megan's Law provisions.
Plea Deal Reached in Audubon NJ Murder Case
On December 2, 2016, Clark accepted a plea offer from the Camden County Prosecutor's Office. In exchange for Clark pleading guilty to a reduced charge of aggravated manslaughter, Camden County prosecutors agreed to drop the more serious charges of first degree murder and the weapons offense. If Clark had fought the charges and gone to trial, he would have faced life imprisonment. (Moreover, the minimum mandatory term of incarceration for a first degree murder conviction is 30 years.)
Strict Sentencing for Violent Crimes under the NERA
Now Clark is headed to prison after being formally sentenced. Clark recently appeared in Camden County Superior Court, located in Camden NJ, for a sentencing hearing. The superior court judge ordered that the suspect be held in NJ State Prison for 20 years. Moreover, under the terms of Clark's plea deal, and in accordance with the provisions of the NJ No Early Release Act (NERA), Clark will have to serve at least 17 years (85 percent of his sentence) before he becomes eligible for release on parole. This is standard procedure in cases involving violent crimes like murder, aggravated assault, and armed robbery. The idea behind the NERA is that New Jersey residents will be deterred from committing violent acts if they know that they will receive harsh punishments. If you have been charged with a violent crime in New Jersey or Pennsylvania, it is imperative that you speak with an experienced criminal defense lawyer immediately. The experienced, aggressive criminal defense attorneys at Garber Law, P.C. will help you fight your criminal charges. Contact us now to schedule a free consultation.
Garber Law, P.C. Has Achieved Numerous
Multi-Million Dollar Results
Get The Compensation You Deserve!
Settlements and verdicts may vary and are based on the many factors of your case, etc.
(The below information may not apply to your settlement and verdict).
Settlement During Trial for a Leg Amputation
Mr. Garber is amazing! He walked me through my lawsuit every step of the way and answered all of my questions. Not only is he a great lawyer, but he was very caring about my feelings and health throughout the whole process. Thank you, Mr. Garber, for everything you've done for me, especially for winning my case!

Kim C.

Working with the firm was my best decision. They were extremely helpful and knowledgeable and definitely worked hard for their clients. I would highly recommend them.

Linda S.

Mr. Garber is simply the best. Very knowledgeable, honest, and helpful throughout the whole process. He has been practicing law for many years and is a true professional in the courtroom. Joel Wayne Garber will fight hard for what you deserve.

Joseph P.