Atlantic City Police Seize Heroin in New Jersey Drug Raid
May 11, 2017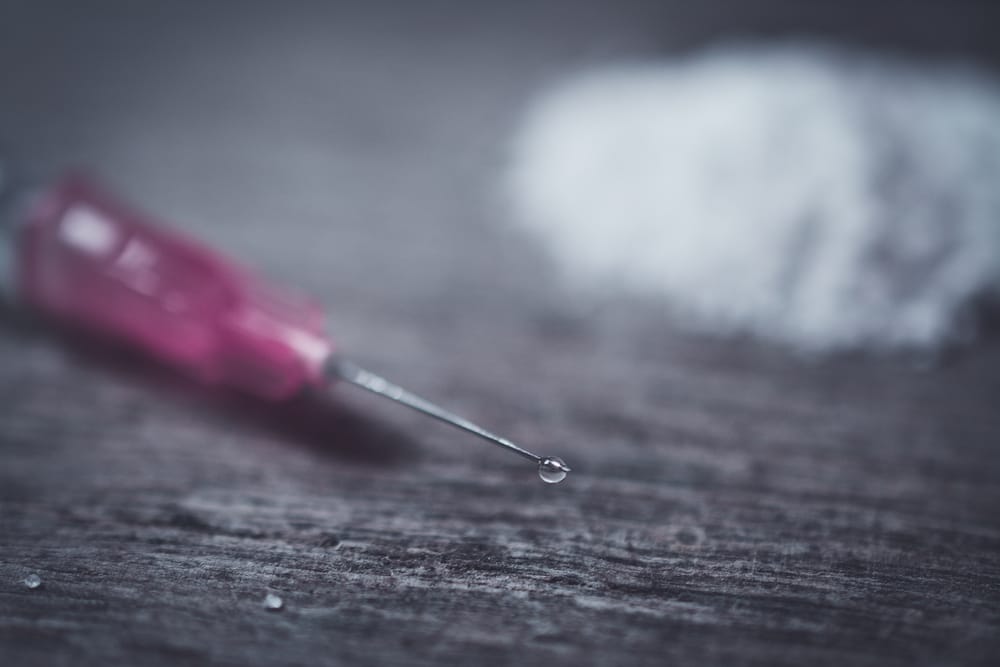 Atlantic City law enforcement executed a major drug raid at a local residence and reportedly seized more than 6,000 bags of heroin. The raid was preceded by good police work by an Atlantic City patrol officer involved in a narcotics investigation. The cop happened to see a possible drug transaction near the intersection of South Carolina Avenue and Bacharach Boulevard in the middle of the afternoon. The police officer arrested the alleged drug buyer, while other officers chased down the alleged drug dealer. After putting the alleged dealer in handcuffs, police searched the man's clothes and reportedly found him in possession of 34 bags of heroin. The alleged buyer also reportedly had illegal drugs – marijuana – in her possession. Authorities later got a search warrant for the main suspect's home, which is located on the 1500 block of Magellan Avenue in Atlantic City, New Jersey. While searching the house, AC cops allegedly discovered 6,325 bags filled with heroin and approximately one ounce of unprocessed heroin. Police officers also seized roughly $8K in cash that authorities believe represents the proceeds of illegal drug transactions throughout Atlantic County. Three Atlantic City residents were ultimately placed under arrest by Atlantic City police and charged with various drug crimes, including heroin distribution and possession of heroin with intent to distribute. The main suspect also faces criminal charges for possession of a controlled dangerous substance (CDS) within 500 feet of a public zone, which could magnify the potential penalties if he is convicted. Moreover, detectives with the Atlantic City Police Department Special Investigations Section are still actively investigating the suspects, which means that additional criminal charges could be forthcoming. The main suspect who reportedly owns the AC residence that was raided by law enforcement is currently in police custody at the Atlantic County Justice Facility in Mays Landing, NJ. Meanwhile, the other two suspects were released on their own recognizances. They will need to appear in court at a later date to address the drug crime charges against them. If you have been arrested and charged with a drug crime in New Jersey, it is imperative that you have a qualified criminal defense lawyer on your side. The experienced, aggressive criminal defense attorneys at Garber Law, P.C. will help you fight your charges and avoid the most severe penalties. Contact us anytime to schedule a consultation about your case.
Garber Law, P.C. Has Achieved Numerous
Multi-Million Dollar Results
Get The Compensation You Deserve!
Settlements and verdicts may vary and are based on the many factors of your case, etc.
(The below information may not apply to your settlement and verdict).
Settlement During Trial for a Leg Amputation
Mr. Garber is amazing! He walked me through my lawsuit every step of the way and answered all of my questions. Not only is he a great lawyer, but he was very caring about my feelings and health throughout the whole process. Thank you, Mr. Garber, for everything you've done for me, especially for winning my case!

Kim C.

Working with the firm was my best decision. They were extremely helpful and knowledgeable and definitely worked hard for their clients. I would highly recommend them.

Linda S.

Mr. Garber is simply the best. Very knowledgeable, honest, and helpful throughout the whole process. He has been practicing law for many years and is a true professional in the courtroom. Joel Wayne Garber will fight hard for what you deserve.

Joseph P.