4 Steps to Take After an Injury at Work
December 27, 2021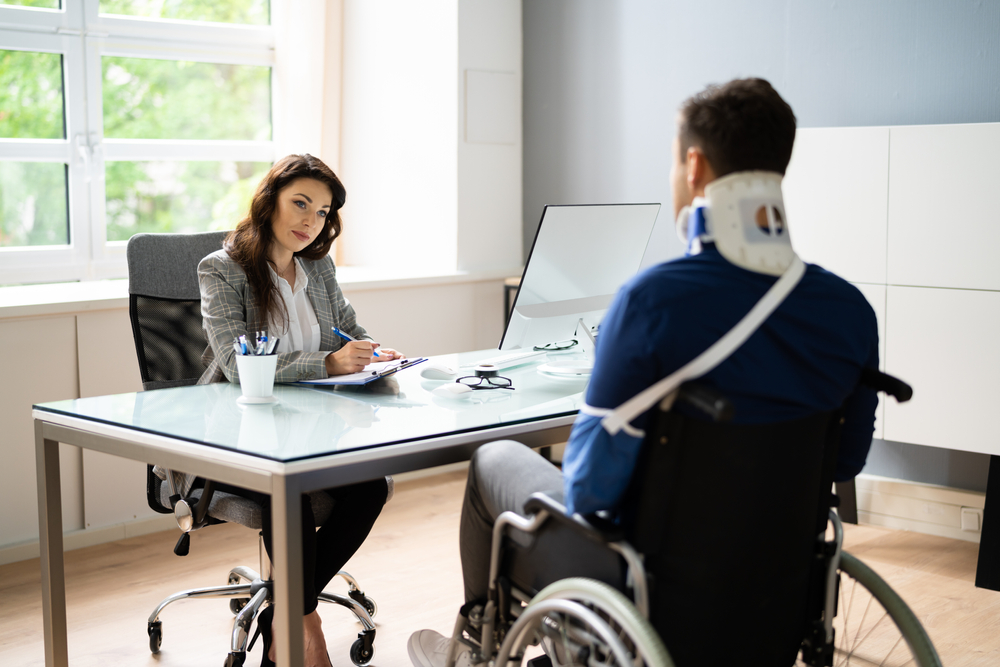 There are many professions where on-the-job injuries are more common than others, but that does not mean injuries are acceptable.
Employers must provide workers' compensation benefits for any employee injured while performing their job duties. These benefits include medical care and lost wages for the time spent recovering from injuries.
1. Report your injury to your supervisor
Report your injury or accident to your supervisor as soon as possible. Include the date of the injury and a description of what happened. Your employer will notify their workers' compensation insurance carrier. The insurance carrier will dictate which medical provider you may see.
2. Seek medical attention
Seek medical treatment following any injury you sustain while working. Let the medical provider know that the injury occurred at work. Get a written notice from the doctor regarding the injury. Follow through with all prescribed medical treatment and follow-up appointments.
3. Keep records
Keep track of all hours or days of missed work. Save copies of all records or your medical treatment, including the initial written notice about the injury from your doctor. Track out-of-pocket expenses that you hope to have reimbursed, including travel costs for medical appointments.
4. File a claim for workers' compensation benefits
Lost wages are available once you have been out of work for eight days following a workplace injury. Depending on the severity of your injury, permanent disability benefits are also a possibility.
Death benefits are available under workers' compensation to family members of those who die due to an on-the-job accident. These benefits include funeral expenses and the possibility of a portion of the weekly pay of the deceased.
Garber Law, P.C. Has Achieved Numerous
Multi-Million Dollar Results
Get The Compensation You Deserve!
Settlements and verdicts may vary and are based on the many factors of your case, etc.
(The below information may not apply to your settlement and verdict).
Settlement During Trial for a Leg Amputation
Mr. Garber is amazing! He walked me through my lawsuit every step of the way and answered all of my questions. Not only is he a great lawyer, but he was very caring about my feelings and health throughout the whole process. Thank you, Mr. Garber, for everything you've done for me, especially for winning my case!

Kim C.

Working with the firm was my best decision. They were extremely helpful and knowledgeable and definitely worked hard for their clients. I would highly recommend them.

Linda S.

Mr. Garber is simply the best. Very knowledgeable, honest, and helpful throughout the whole process. He has been practicing law for many years and is a true professional in the courtroom. Joel Wayne Garber will fight hard for what you deserve.

Joseph P.