What Death Benefits Does Workers' Compensation Cover?
January 18, 2023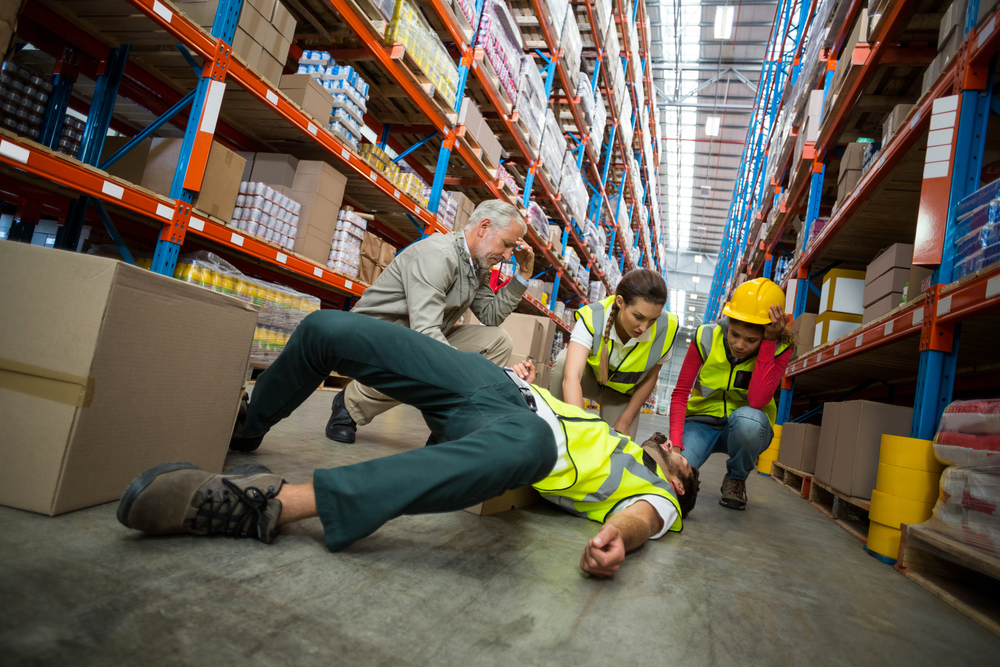 Catastrophic workplace accidents can devastate the lives of injured workers and their family members. Although workers' compensation benefits can help individuals pay their bills while recovering from their injuries, the payments can also be a vital lifeline that helps families stay afloat following a loved one's death.
Workers' compensation pays families the following death benefits.
Medical Bills
Before death, workers who sustain lethal job site injuries may require significant and costly medical care. Without workers' compensation insurance contributions, medical expenses for catastrophic injuries can destroy families' finances. Although insurance payments may depend upon a treatment's medical necessity, insurers approve most charges.
Funeral Expenses
Survivors of workers who die on the job can expect to receive a maximum compensation amount of $3,500 to cover funeral and burial expenses. Survivors who pay less than $3,500 for a deceased's funeral and burial will receive reimbursement for their actual costs.
A Percentage of a Worker's Wages
In New Jersey, families with five or more dependents may receive up to a 70% of a deceased worker's most recent weekly wage, up to $969 for 450 weeks. Children may receive benefits until they turn 18 or 23 years old, depending on whether they are full-time students. In addition, dependent spouses and disabled children may receive benefits for the entire 450-week survivorship period.
The death of a worker due to a job-related accident can profoundly impact the lives of surviving family members who struggle to understand their rights while grieving. Workers' compensation insurance benefits are indispensable for ensuring that families can continue to pay their bills while trying to adjust to a devasting loss.
Contact a Cherry Hill Workers' Compensation Lawyer to Discuss Your New Jersey Workplace Injury Case
A workplace injury can be devastating, particularly if it prevents you from returning to work for an extended period of time. Although New Jersey Workers' Compensation laws are supposed to provide you with reimbursement for medical expenses and replacement pay for missed time at work, it is not always easy to get the Workers' Comp benefits you deserve. That is why you should speak with a knowledgeable Workers' Compensation lawyer about your situation and get guidance throughout the claims process. The experienced Workers' Compensation attorneys at Garber Law, P.C. represent clients in Camden, Cherry Hill, Voorhees, Marlton, and all across New Jersey. Call 856-219-4628 or fill out our online contact form today to schedule a consultation about your work injury case. Our main office is located at 1200 Laurel Oak Rd, Voorhees Township, NJ 08043, and we also have an office in Philadelphia, PA.
The articles on this blog are for informative purposes only and are no substitute for legal advice or an attorney-client relationship. If you are seeking legal advice, please contact our law firm directly.
Garber Law, P.C. Has Achieved Numerous
Multi-Million Dollar Results
Get The Compensation You Deserve!
Settlements and verdicts may vary and are based on the many factors of your case, etc.
(The below information may not apply to your settlement and verdict).
Settlement During Trial for a Leg Amputation
Mr. Garber is amazing! He walked me through my lawsuit every step of the way and answered all of my questions. Not only is he a great lawyer, but he was very caring about my feelings and health throughout the whole process. Thank you, Mr. Garber, for everything you've done for me, especially for winning my case!

Kim C.

Working with the firm was my best decision. They were extremely helpful and knowledgeable and definitely worked hard for their clients. I would highly recommend them.

Linda S.

Mr. Garber is simply the best. Very knowledgeable, honest, and helpful throughout the whole process. He has been practicing law for many years and is a true professional in the courtroom. Joel Wayne Garber will fight hard for what you deserve.

Joseph P.