What Are My Options if I Was a Victim of Police Brutality?
October 30, 2020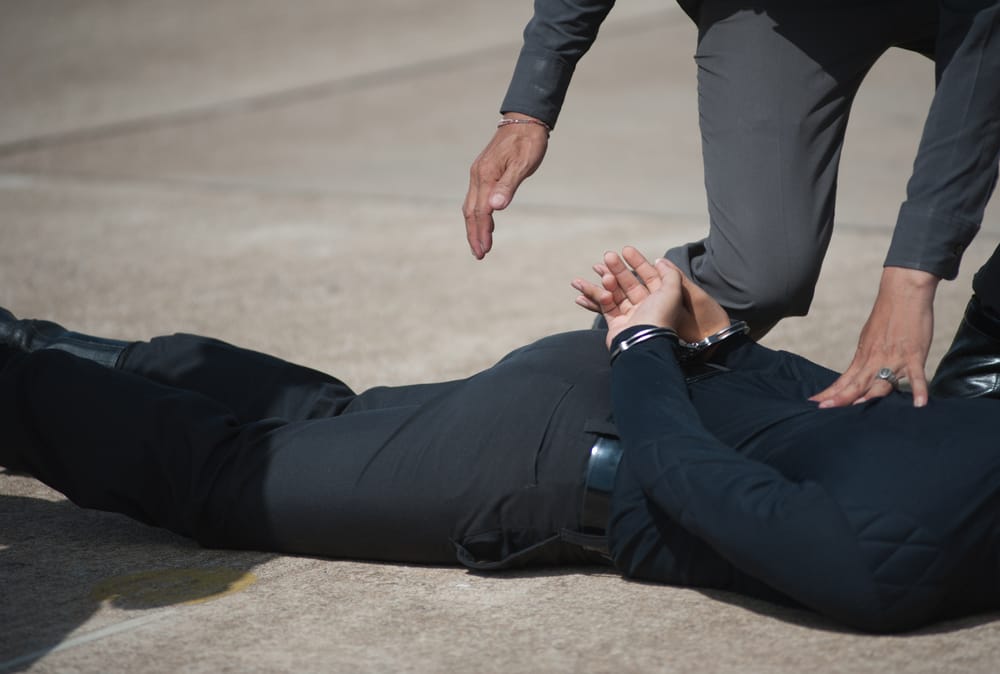 The media has brought awareness to the problem of police brutality. But, do you know what to do if you are the victim of police brutality? If not, you are not alone.
Examples of Police Brutality
There has been a lot of debate around what is considered police brutality. While police are usually permitted to use some amount of force to detain an individual, they can also cross the line into police brutality. Here are a few examples of police brutality:
Excessive force during an arrest
Wrongfully search
Shooting an unarmed individual
Wrongful arrest
Racial discrimination
Sexual assault or abuse
Denial of medical care
Failing to provide rights of pre-trial detainees
When a police officer causes unnecessary injury or harm to someone, they may be guilty of police brutality. This can also include false imprisonment. Whether you were mistreated by county, state, or federal police, you may have legal options available.
What Is the Fourth Amendment?
Police brutality violates the fourth amendment, so it is important to review what it covers. The Fourth Amendment protects people from unreasonable searches and seizures by the government. While this is not a guarantee against all search and seizures, it does protect people from unreasonable searches. The Fourth Amendment is often argued in cases of police brutality.
What Are My Legal Options Following Police Brutality?
If you were the victim of police brutality, you may have options available to pursue reimbursement of incurred damages. The damages present will depend on the type of police brutality and its effect on you. For example, if you were wrongly imprisoned, it is likely that you lost out on things like income and work benefits., as well as time spent with family and friends. The laws are complex when it comes to police brutality, so it is important to have a knowledgeable lawyer fighting on your side. Because most cases of police brutality violate the Fourth Amendment, you may be able to file a civil rights complaint. Filing with the U.S. Department of Justice will open up an investigation into your case. It can be very difficult to demonstrate police brutality since the amount of force depends on the details of the case, and whether the officer was acting in a reasonable matter. For this reason, you need a lawyer who is familiar with the laws and can fight for your rights. Every American has a right to reasonable police actions, whether you are a civilian, being arrested, or currently detained.
Reach Out To Us Today To Defend Your Rights
We like to believe that we can count on the police to protect us, and to do the right thing. Unfortunately, that does not always happen. There are unethical police officers, just as there are civilians. If you believe that you were wrongly arrested or inflicted assault by a police officer, we encourage you to reach out to one of our lawyers as soon as possible. It is important that you step up, calling attention to this problem.
Contact an Experienced Winslow Police Brutality Lawyer About in New Jersey
Were you the victim of police brutality in the state of New Jersey? You deserve access to your civil rights, including freedom from police brutality. That is why you need to speak with a qualified attorney as soon as possible about your case. The attorneys at Garber Law, P.C. have successfully represented victims of police brutality in Camden, Cherry Hill, Gloucester Township, Winslow, and throughout New Jersey. Call (856) 435-5800 or fill out the online contact form to schedule a consultation with a member of our legal team. We have an office conveniently located at The Greens of Laurel Oak, 1200 Laurel Oak Road, Suite 104, Voorhees, NJ 08043, as well as an office located in Philadelphia, PA.
Garber Law, P.C. Has Achieved Numerous
Multi-Million Dollar Results
Get The Compensation You Deserve!
Settlements and verdicts may vary and are based on the many factors of your case, etc.
(The below information may not apply to your settlement and verdict).
Settlement During Trial for a Leg Amputation
Mr. Garber is amazing! He walked me through my lawsuit every step of the way and answered all of my questions. Not only is he a great lawyer, but he was very caring about my feelings and health throughout the whole process. Thank you, Mr. Garber, for everything you've done for me, especially for winning my case!

Kim C.

Working with the firm was my best decision. They were extremely helpful and knowledgeable and definitely worked hard for their clients. I would highly recommend them.

Linda S.

Mr. Garber is simply the best. Very knowledgeable, honest, and helpful throughout the whole process. He has been practicing law for many years and is a true professional in the courtroom. Joel Wayne Garber will fight hard for what you deserve.

Joseph P.