PA Man Allegedly Impersonated Cop to Get Out of DWI Charge in Hackettstown, NJ
December 01, 2016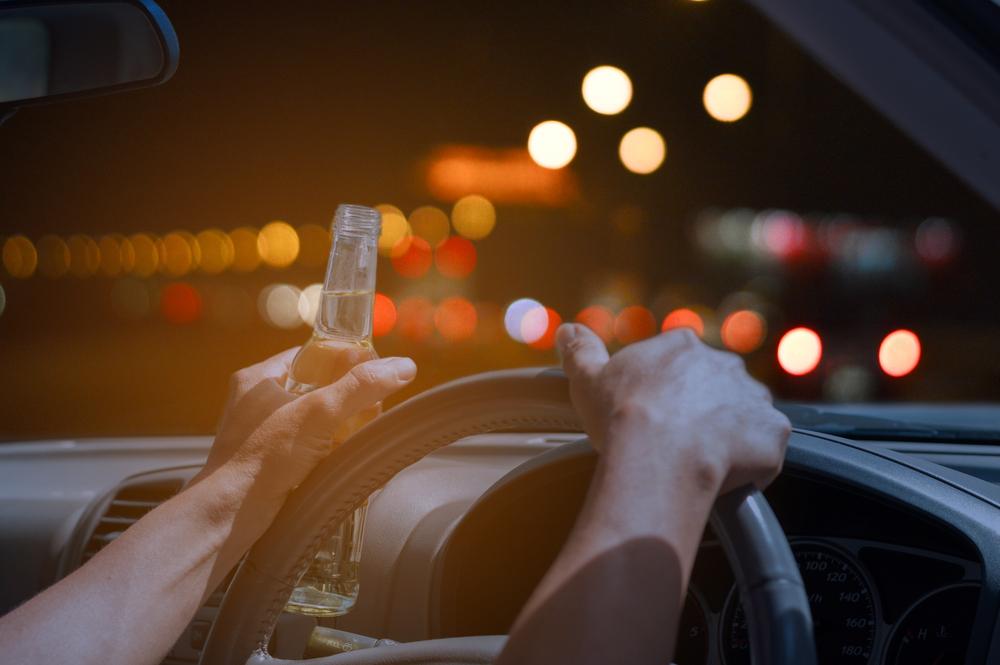 Police in Hackettstown NJ recently arrested a man who allegedly tried to get out of being arrested for Driving While Intoxicated (DWI) by impersonating a Pennsylvania cop.
A Hackettstown NJ patrol officer reportedly observed the suspect driving erratically, so he pulled over the suspect's vehicle. The Hackettstown cop approached the car and talked to the driver, who allegedly smelled of alcohol. When the patrol cop continued to question the suspect, the suspect allegedly provided a false name and claimed to be an undercover police officer with both the Pennsylvania State Police and the Scranton Police Department. The suspect is a 23-year-old man who lives in Pocono Summit, Pennsylvania. According to Hackettstown law enforcement, the suspect is not a police officer in PA, NJ, or anywhere else. The suspect now faces a number of very serious criminal charges, including impersonating a police officer and providing false information to law enforcement. The suspect has also been charged with a couple of minor drug crimes, including simple possession of marijuana and possession of drug paraphernalia. The drug offenses stem from a discovery made by the Mansfield Township K-9 Unit, which searched the suspect's motor vehicle and allegedly found two clear plastic baggies containing a small amount of pot. Additionally, the suspect has been cited for several traffic violations, including Driving While Intoxicated and careless driving. After being placed under arrest and processed, the suspect was remanded to the Warren County Correctional Facility in Belvidere, New Jersey. He was being held at the jail on a $5,000 bail amount. There was also a passenger in the vehicle: a 22-year-old woman from Scotrun, Pennsylvania. She was cited for containing an open container of alcohol in the car and then released on her own recognizance. As for the motorist, he will be subject to severe penalties if he is ultimately convicted on any of the charges against him. Even the drunk driving charge could have serious ramifications. That's because the NJ Motor Vehicle Commission (MVC) will report any DWI conviction to the suspect's home state, which would likely result in his Pennsylvania driver's license being suspended for a lengthy period of time. For more information about this case, read the Middletown Patch article, "Pennsylvania Man Pretends to Be Undercover Cop to Avoid DWI Arrest: Police."If you or a loved one was charged with a crime or cited for Driving While Intoxicated in New Jersey or Pennsylvania, you need to talk to an experienced criminal defense attorney immediately. The experienced, aggressive criminal defense lawyers at Garber Law, P.C. are prepared to help you fight the charges and avoid the most severe penalties. Contact us today to schedule a free initial consultation.
Garber Law, P.C. Has Achieved Numerous
Multi-Million Dollar Results
Get The Compensation You Deserve!
Settlements and verdicts may vary and are based on the many factors of your case, etc.
(The below information may not apply to your settlement and verdict).
Settlement During Trial for a Leg Amputation
Mr. Garber is amazing! He walked me through my lawsuit every step of the way and answered all of my questions. Not only is he a great lawyer, but he was very caring about my feelings and health throughout the whole process. Thank you, Mr. Garber, for everything you've done for me, especially for winning my case!

Kim C.

Working with the firm was my best decision. They were extremely helpful and knowledgeable and definitely worked hard for their clients. I would highly recommend them.

Linda S.

Mr. Garber is simply the best. Very knowledgeable, honest, and helpful throughout the whole process. He has been practicing law for many years and is a true professional in the courtroom. Joel Wayne Garber will fight hard for what you deserve.

Joseph P.