Outcry over Judge's Sentence in Stanford University Rape Case
June 09, 2016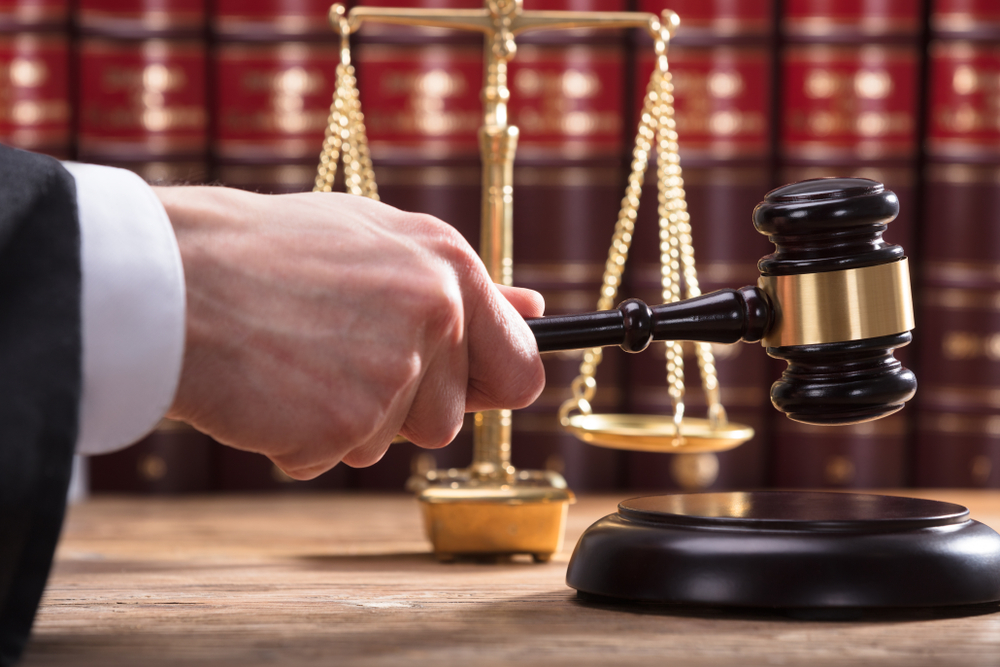 A sexual assault case in Palo Alto, California is getting national attention after a convicted rapist received what many believe is a far-too-lenient sentence.
Brock Turner, the 20-year-old defendant in the sex crime case, was a promising swimmer who attended Stanford University. During his freshman year of college, Turner went to a fraternity party and ended up sexually assaulting a female partygoer.
After the trial was completed and the jury rendered its verdict, a sentencing hearing was held in a California courtroom. In advance of the sentencing proceedings, friends and family members of Turner were allowed to submit letters asking for leniency on his behalf. One letter, written by Turner's dad, drew a great deal of scrutiny from the public because it seemed to focus solely on the damage done to Turner, not his sexual assault victim. Moreover, Turner's father made several references to his son's sleeping and eating habits in the wake of the sex assault charges being filed – something that did not sit well with people who paid close attention to the trial and who knew just how much the victim in the case had suffered since being raped.
Another letter, written by a high school friend of Turner, boldly declared that Turner could not possibly have committed the rape because he was a "nice guy." Turner's friend also noted that even if he had "done something wrong" on the night of the college fraternity party, it did not rise to the level of being a rape.
Both letters seemed to engage in a bit of "victim blaming" by suggesting that the victim had contributed to her own rape by drinking too much alcohol at the party and then blacking out.
Countering these more favorable statements about Turner was a personal statement read aloud in the courtroom by the victim. The victim described the events leading up to, and following, the sexual assault in painful detail. She emphasized for the court that being raped was not something that she would ever be able to forget.
Almost immediately after the judge sentenced Turner to just six months in the local county jail, the district attorneys in the case expressed disappointment. Jeff Rosen, a Santa Clara D.A. who handled the prosecution, said that the punishment Turner received "does not fit the crime" and "does not factor in the true seriousness of this sexual assault or the victim's ongoing trauma."
Turner no longer attends Stanford, as he withdrew from the prestigious school sometime after being placed under arrest and charged with the sexual offense.
For additional information about this case, read the Yahoo.com article, "Ex-Stanford Swimmer's Jail Term Decried as Too Lenient."
If you or a loved one has been accused of a sexual offense like rape or sexual assault in New Jersey or Pennsylvania, you need to speak with a qualified criminal defense attorney immediately. The experienced criminal defense lawyers at Garber Law, P.C. will help you fight your charges and avoid the most severe penalties. Contact us today to schedule a free consultation.
Garber Law, P.C. Has Achieved Numerous
Multi-Million Dollar Results
Get The Compensation You Deserve!
Settlements and verdicts may vary and are based on the many factors of your case, etc.
(The below information may not apply to your settlement and verdict).
Settlement During Trial for a Leg Amputation
Mr. Garber is amazing! He walked me through my lawsuit every step of the way and answered all of my questions. Not only is he a great lawyer, but he was very caring about my feelings and health throughout the whole process. Thank you, Mr. Garber, for everything you've done for me, especially for winning my case!

Kim C.

Working with the firm was my best decision. They were extremely helpful and knowledgeable and definitely worked hard for their clients. I would highly recommend them.

Linda S.

Mr. Garber is simply the best. Very knowledgeable, honest, and helpful throughout the whole process. He has been practicing law for many years and is a true professional in the courtroom. Joel Wayne Garber will fight hard for what you deserve.

Joseph P.