Drug Crimes in New Jersey Carry Harsh Penalties
May 02, 2019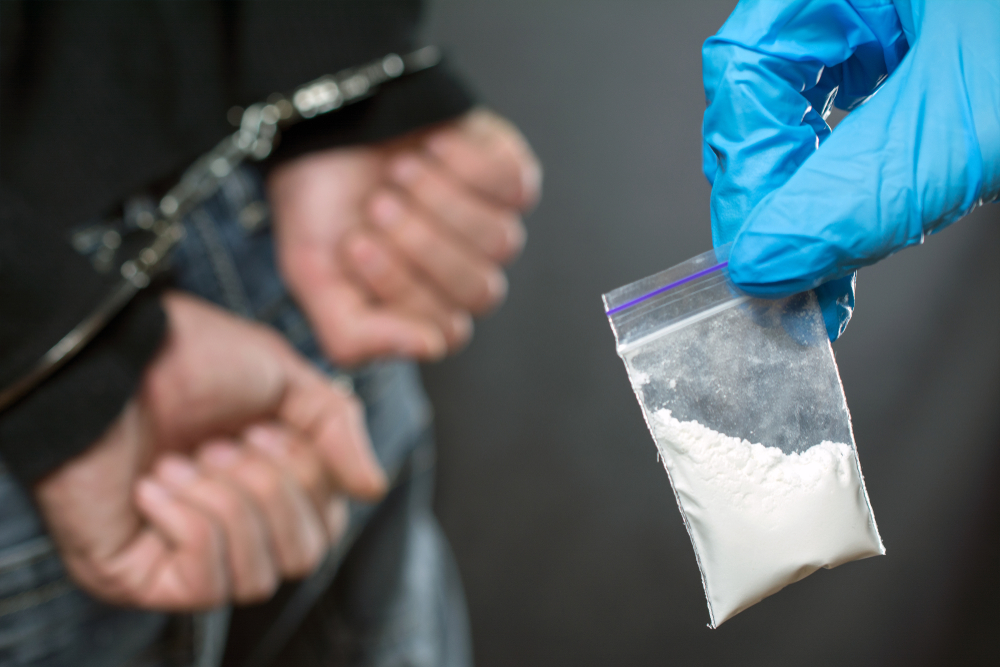 Drug Crimes in New Jersey
New Jersey has some of the toughest drug laws in the country, and in order to discourage individuals from violating those laws, those crimes carry severe penalties, which increase when a person has been convicted of a drug crime previously. Individuals charged with these crimes need to be aware of the possible outcomes, while other individuals need to simply be aware that these crimes and penalties exist.
Possession of Illegal or Prescription Drugs in Camden
Federal and state laws outline which drugs are illegal – meaning that it is against the law for anyone to possess them, and which drugs can be possessed with proper documentation from a medical provider indicating that the drug was prescribed for the individual in possession. In New Jersey, being in possession of an illegal drug is against the law, and the possible punishment depends upon several different factors, including the amount of the drug possessed, whether the individual was in possession of items that would indicate an intent to sell, how powerful the drug itself is, and whether the person has previous convictions for possession. For example, the possession of less than 50 grams of marijuana is a crime, but it is a "disorderly persons" offense, which carries a much lower maximum jail term (up to six months) and maximum fine (no more than $1,000). However, possession of any amount of cocaine carries a jail sentence of up to five years and a maximum fine of $35,000. What this shows is that the severity of the punishment you face depends upon a number of different factors For prescription drugs, it is illegal for an individual to obtain or possess such drugs without a prescription. If you are caught in possession of prescription medications for which you have no prescription, you run the risk of similar jail time and fines.
Possession of Drug Paraphernalia in Voorhees
A person can be charged with a crime even if he or she has no illegal drugs in their possession. The law views the possession of certain drug-related paraphernalia – such as glass pipes, bongs, bubblers, rolling papers, scales, and plastic baggies – to be a crime similar in nature to possession of the drug, because the inference is that if you have those items in your possession then at some point in the past you have had possession of an illegal drug as well.
Manufacture and Distribution of Illegal Drugs in Haddonfield
One of the other primary areas of drug crimes in New Jersey involves the manufacture and distribution of illegal drugs. The severity of the charges depends upon the type of drug being grown or manufactured, how much is being produced, and whether distribution or the intent to distribute can be proven. Possession of certain amounts of illegal drugs will lead to an inference that the person in possession intends to distribute. Drugs are expensive and most people do not possess large quantities for personal use only.
Contact an Experienced Gloucester Township Drug Defense Attorney About Your Drug Crime Charges in New Jersey
Have you been charged with a drug-related offense in New Jersey? A drug crime conviction can carry with it heavy fines, jail time, and driver's license suspension! That is why it is imperative that you speak with a qualified drug defense lawyer about your case. The lawyers with the Garber Law, P.C. Offices represent clients charged with use, possession, production, distribution, and related drug offenses in Lindenwold, Haddon Township, Collingswood, Haddonfield, and throughout New Jersey. Call (856) 281-1480 or fill out our confidential online contact form to schedule a free consultation about your case. We have an office located at The Greens of Laurel Oak, 1200 Laurel Oak Road, Suite 104, Vorhees, NJ 08043, with another office in Philadelphia, PA.
Garber Law, P.C. Has Achieved Numerous
Multi-Million Dollar Results
Get The Compensation You Deserve!
Settlements and verdicts may vary and are based on the many factors of your case, etc.
(The below information may not apply to your settlement and verdict).
Settlement During Trial for a Leg Amputation
Mr. Garber is amazing! He walked me through my lawsuit every step of the way and answered all of my questions. Not only is he a great lawyer, but he was very caring about my feelings and health throughout the whole process. Thank you, Mr. Garber, for everything you've done for me, especially for winning my case!

Kim C.

Working with the firm was my best decision. They were extremely helpful and knowledgeable and definitely worked hard for their clients. I would highly recommend them.

Linda S.

Mr. Garber is simply the best. Very knowledgeable, honest, and helpful throughout the whole process. He has been practicing law for many years and is a true professional in the courtroom. Joel Wayne Garber will fight hard for what you deserve.

Joseph P.