Discovery Options in a Personal Injury Case
July 22, 2019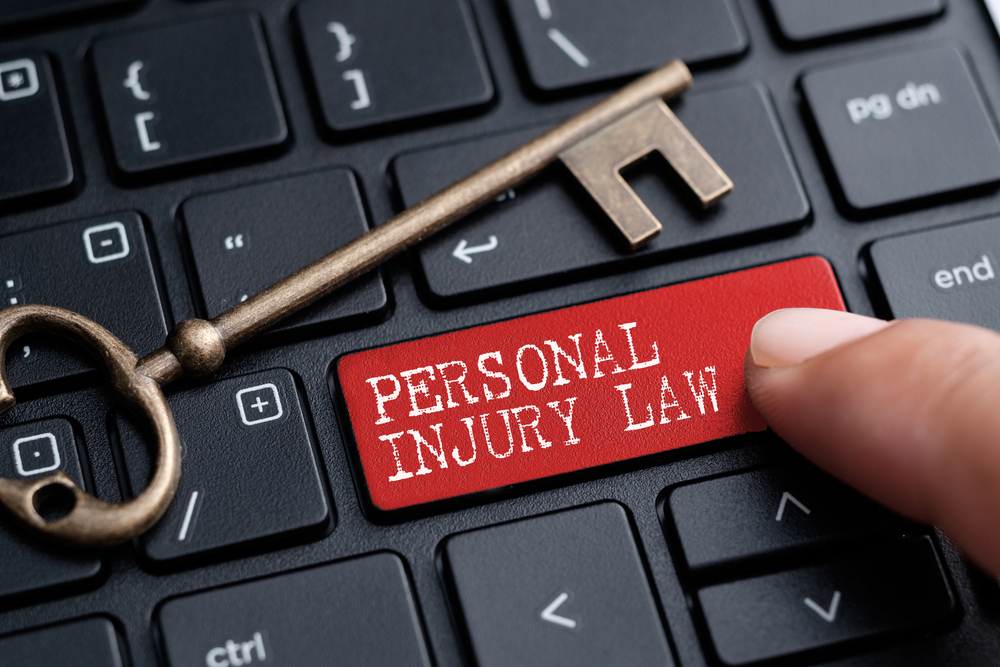 Overview: Personal Injury
If you find yourself injured due to someone else's negligence, you may choose to file a personal injury claim against them.  Without any way to prove that the party is liable for your injury, however, you will find yourself empty-handed. The United States of America's legal system is based on evidence.  Someone should not be charged or sued unless evidence is provided that is beyond a reasonable doubt. That is why understanding your discovery options will be crucial in gathering evidence and supporting your overall case.
Depositions and Interrogations
A lot of information can be gathered through depositions and interrogations.  These are scenarios that involve posing a variety of questions to a particular party or witness for a personal injury case. In both scenarios, the individual will be giving answers under oath, meaning they can be in serious trouble if they lie or give any type of false testimony.  Court reporters or writers are usually present, as well. Testimonies can be very helpful in fully understanding a personal injury case.
Requests for Production, Admission, or Subpoena Duces Tecum
There are many types of evidence that you can make an actual request for.  You may need medical records or scans showing your injuries or evidence to prove exactly how much wages were lost with a signed loss statement from an employer.  There may be other parties who have access to evidence that must be requested in some way such as a dash cam video from a witness, security camera recordings, pictures from a witness's phone, etc.   These are known as requests for production. There are also requests for admission.  This is where you have parties approve or deny a certain fact for the case.  This can help with fully understanding the scope of the situation and the negligence of another party.  It can help get to the facts. Finally, there are also subpoenas.  These are usually legally-ordered document requirements.  A subpoena duces tecum specifically allows for sending requests to other parties for important records including medical, financial, invoice, or other physical documents or paperwork.
Physical Examinations and Expert Medical Opinion
Without a thorough examination, you may find yourself asking for too little compensation for your injuries.  A quality physical examination can provide insight into your injuries. A full assessment and document opinion from a medical expert can also help.  Perhaps a doctor discovers that shattered bones will not heal properly or result in internal bleeding that has resulted in other medical issues. With a medical professional's help, you can get a full scope of the extent of your injuries and how much it will cost to get better (if you can fully heal that is).
Contact a Voorhees Personal Injury Lawyer to Discuss Your Case in New Jersey
Did you or a loved one sustain serious injuries due to an accident in New Jersey? Don't let the medical bills pile up while you wait for the negligent party or their insurance company to do the right thing. Right now, you need an aggressive personal injury attorney on your side, fighting to get you the compensation you need, want, and deserve. The skilled attorneys at Garber Law, P.C. represent clients injured in Camden, Winslow, Pennsauken, Lindenwold, and throughout the state of New Jersey. Call (856) 281-1480 or email us to schedule a free consultation about your case. We have an office conveniently located at 1200 Laurel Oak Road, Suite 104, Voorhees, NJ 08043, as well as an office in Philadelphia, PA.
Garber Law, P.C. Has Achieved Numerous
Multi-Million Dollar Results
Get The Compensation You Deserve!
Settlements and verdicts may vary and are based on the many factors of your case, etc.
(The below information may not apply to your settlement and verdict).
Settlement During Trial for a Leg Amputation
Mr. Garber is amazing! He walked me through my lawsuit every step of the way and answered all of my questions. Not only is he a great lawyer, but he was very caring about my feelings and health throughout the whole process. Thank you, Mr. Garber, for everything you've done for me, especially for winning my case!

Kim C.

Working with the firm was my best decision. They were extremely helpful and knowledgeable and definitely worked hard for their clients. I would highly recommend them.

Linda S.

Mr. Garber is simply the best. Very knowledgeable, honest, and helpful throughout the whole process. He has been practicing law for many years and is a true professional in the courtroom. Joel Wayne Garber will fight hard for what you deserve.

Joseph P.