CDC Releases Guidelines to Curb Abuse Prescription Painkillers
May 16, 2016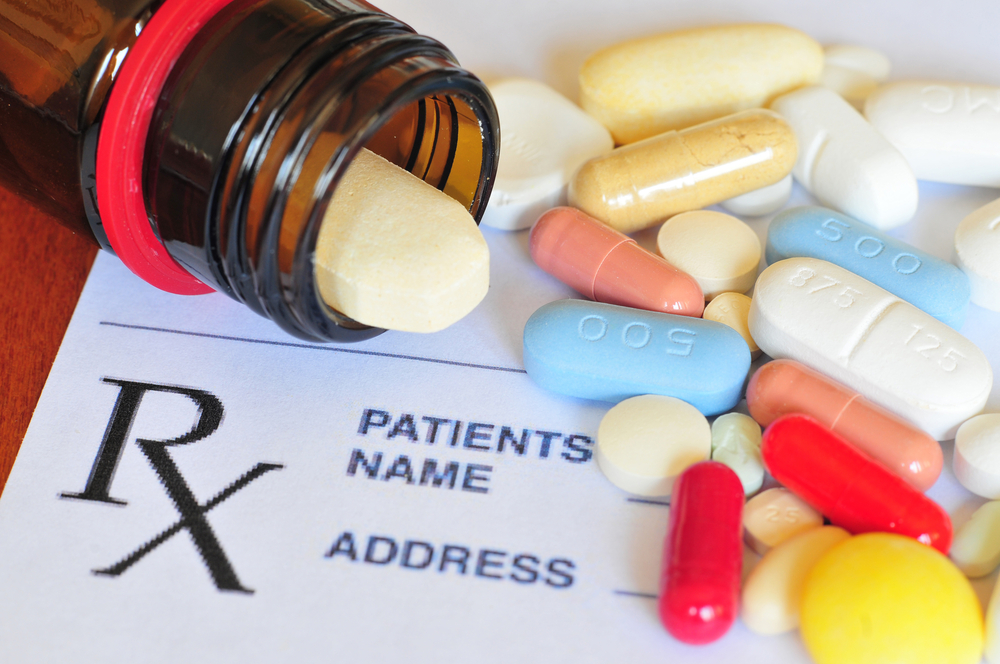 The U.S. Centers for Disease Control and Prevention (CDC) recently responded to the growing epidemic of prescription painkiller abuse by issuing guidelines for prescribing opioids and other painkillers.
Prescription painkiller abuse has become a serious problem in the United States as more and more people are using pharmaceutical drugs to alleviate chronic pain. These individuals often start by using legally prescribed painkillers and then continue to seek out the drugs when they become addicted. More than two million Americans suffer from prescription opioid addictions, according to U.S. health officials. Moreover, the total number of deaths stemming from prescription painkiller overdoses has steadily risen during the last 10 years and now outnumbers heroin overdose deaths.
Now the federal government has issued guidelines that it hopes will combat the rise in painkiller addiction and abuse. The guidelines are meant to give doctors and other medical practitioners a roadmap for how to safely prescribe medications like Vicodin, OxyContin and other opioids used to treat chronic pain.
Generally speaking, the CDC guidelines provide doctors with practical advice for identifying patients who may be at the greatest risk of becoming addicted to painkillers and then making sure that those individuals are given alternatives to opioids.
The specific guidelines include the following recommendations:
Doctors should encourage patients to try other available treatments before using painkillers.
Physicians should engage in a cost-benefit analysis when deciding whether to prescribe painkillers to patients suffering from chronic or post-surgical pain. Opioids should only be prescribed when the benefit of relief from pain clearly outweighs the cost of addiction risk.
Doctors should always begin treatment plans that involve painkillers by prescribing low dosages.
Prescriptions should be issued with shorter timeframes, requiring patients to return to the doctor and be reevaluated prior to receiving another painkiller prescription.
The guidelines are voluntary, but it is expected that many healthcare providers will follow the CDC recommendations.
For additional information, view the Yahoo.com article, "Health Officials Just Took a Giant Leap Toward Solving One of the Biggest Addiction Problems in America."
If you or a loved one is dealing with drug addiction and has been charged with illegal prescription drug possession, marijuana possession or any other drug crime in New Jersey or Pennsylvania, you should speak with a qualified criminal defense attorney. The experienced criminal defense lawyers at Garber Law, P.C. will help you fight the criminal charges and avoid the most severe penalties. Contact us today to schedule a free consultation.
Garber Law, P.C. Has Achieved Numerous
Multi-Million Dollar Results
Get The Compensation You Deserve!
Settlements and verdicts may vary and are based on the many factors of your case, etc.
(The below information may not apply to your settlement and verdict).
Settlement During Trial for a Leg Amputation
Mr. Garber is amazing! He walked me through my lawsuit every step of the way and answered all of my questions. Not only is he a great lawyer, but he was very caring about my feelings and health throughout the whole process. Thank you, Mr. Garber, for everything you've done for me, especially for winning my case!

Kim C.

Working with the firm was my best decision. They were extremely helpful and knowledgeable and definitely worked hard for their clients. I would highly recommend them.

Linda S.

Mr. Garber is simply the best. Very knowledgeable, honest, and helpful throughout the whole process. He has been practicing law for many years and is a true professional in the courtroom. Joel Wayne Garber will fight hard for what you deserve.

Joseph P.